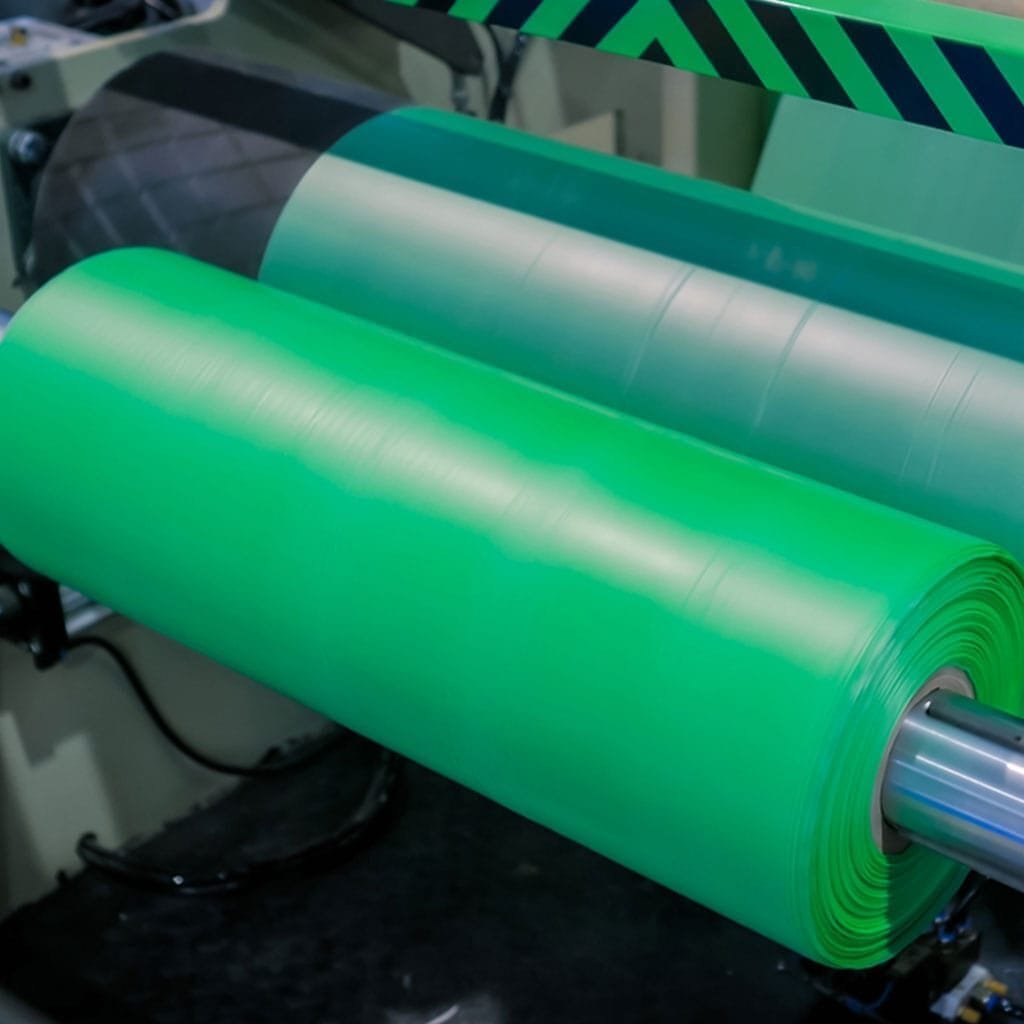 Welcome to our eco-friendly compostable double layer film roll! Crafted from natural plant fiber, our film is free from harmful chemicals, making it a safe and sustainable choice for both you and the environment. Embrace the green revolution as our product is biodegradable, allowing it to naturally decompose in the soil, leaving no harmful residues behind. Versatility meets sustainability with our thin wall films, boasting a thickness of 25 micron. Whether you need a reliable liner or a protective wrap, our compostable film roll is the perfect solution for a wide range of applications.
From adorning gift boxes with an eco-conscious touch to safeguarding wooden products, our film roll proves to be a versatile and planet-friendly companion. By choosing our compostable double layer film roll, you not only enhance your product's presentation but also contribute to reducing plastic waste and its detrimental impact on the environment. Our commitment to sustainability is reflected in every aspect of our product, making it a conscious choice for environmentally responsible businesses and individuals. 
Key features of our compostable double layer film roll: 
Eco-Friendly Material: Crafted from natural plant fiber, our film roll is a green alternative to conventional plastic options. It leaves no trace of harmful chemicals and is entirely safe for the planet.
Biodegradable: Embrace nature's way of recycling as our film decomposes naturally in the soil. It significantly reduces your carbon footprint and minimizes the burden on landfills. 
Versatile Thickness: With a thin wall of 25 micron, our film roll offers flexibility and durability, making it suitable for various applications without compromising on its compostable nature. 
Liner and Wrap: Whether you need a liner for products or a protective wrap for delicate items, our compostable film roll serves both purposes with ease and effectiveness. 
Enhanced Presentation: Elevate the appeal of your products by using our compostable film to showcase your commitment to sustainability. Your eco-conscious customers will appreciate the effort. 
Sustainable Choice: By opting for our compostable solution, you actively participate in the global efforts to reduce plastic pollution and promote a greener, healthier planet.
Click Here to read more about compostable material.