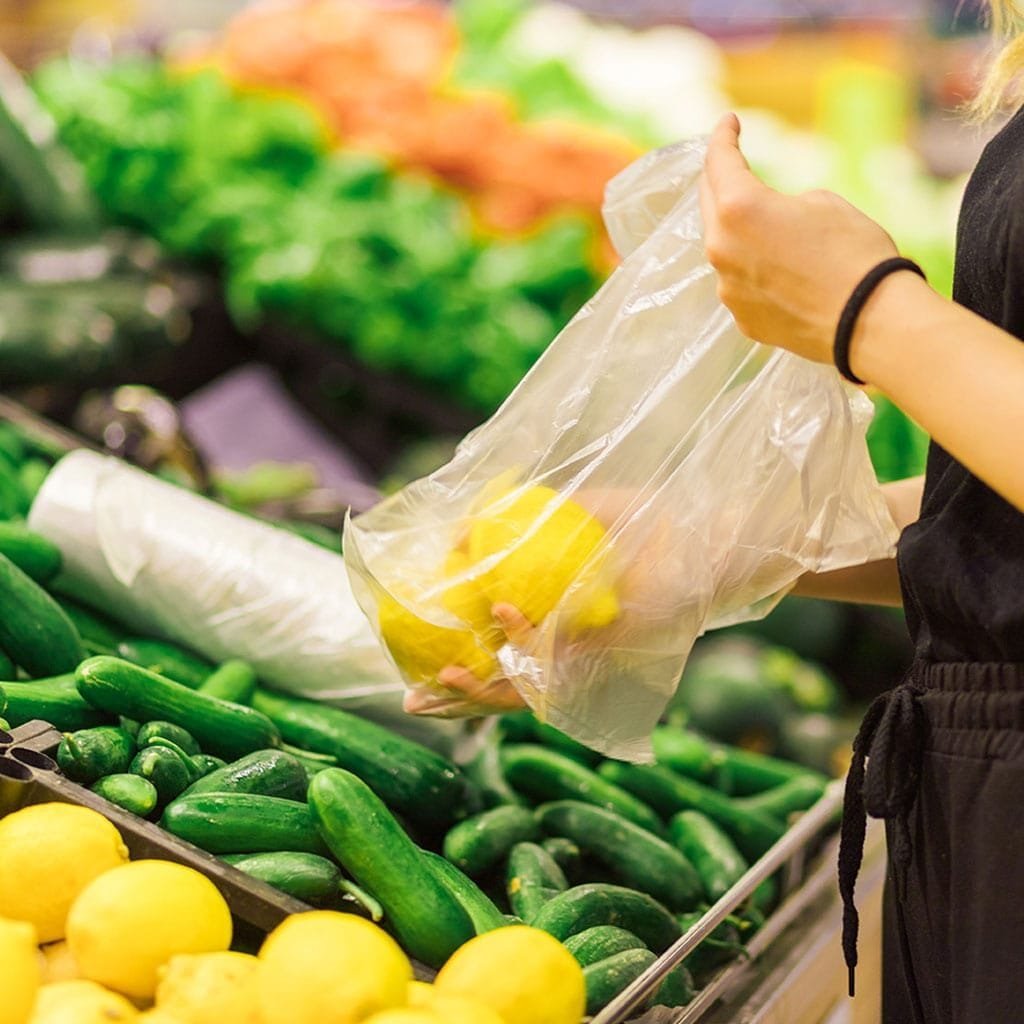 Our Compostable Vegetable bags are designed to meet the same standards of compostability as plastic or paper. They are made from a blend of natural plants and synthetic fibers that provides nearly non-toxic alternatives to traditional plastic lattice boxes.
Click here to know more about this plastic material.
Introducing the game-changers of sustainable produce storage – our Compostable Vegetable and Fruit Bags! At Greenware, we are thrilled to present an eco-friendly solution that not only keeps your fresh produce fresh but also cares for the environment. Embrace a greener way of life with our premium compostable bags designed specifically for vegetables and fruits. Our Compostable Vegetable and Fruit Bags are meticulously crafted with the utmost consideration for the planet. Made from biodegradable materials derived from renewable sources, these bags are designed to break down naturally, leaving no harmful residues behind. By choosing our compostable option, you are taking a proactive step towards reducing plastic waste and safeguarding the earth for future generations.
Experience the perfect harmony of functionality and sustainability. These bags are not only biodegradable but also sturdy and reliable, providing an excellent alternative to single-use plastic bags that are harmful to the environment. Rest assured that your fruits and vegetables will stay fresh and protected, while you contribute to a cleaner and greener planet. Versatility is key with our compostable vegetable and fruit bags. Whether you're shopping for fresh produce at the grocery store or farmers' market, these bags are the perfect choice to carry your fruits and vegetables home in a sustainable and responsible manner. In addition to shopping, use them to store your produce in the fridge or pantry, ensuring a longer shelf life without compromising on eco-friendliness.
Why Compostable Vegetable Bags ?
Join the movement towards a more sustainable lifestyle. By using our Compostable Vegetable and Fruit Bags, you play an active role in reducing plastic pollution and promoting composting practices. When these bags decompose into organic matter, they enrich the soil, making them an excellent addition to your compost pile or local composting facility.
Take pride in making eco-conscious choices with our compostable bags. Their earth-friendly design not only showcases your commitment to sustainability but also encourages others to do the same. Be a catalyst for change in your community and inspire greener habits in everyday life.
In conclusion, our Compostable Vegetable and Fruit Bags offer the perfect combination of environmental responsibility and versatility. Make the switch today and be part of the solution for a cleaner and healthier planet. Use these bags for your grocery shopping, produce storage, and composting needs, and witness the positive impact they can make on the environment.
Order your pack of Compostable Vegetable and Fruit Bags now and start your journey towards a more sustainable future with [Your Brand Name]. Biodegradable, compostable, and environmentally friendly – because a greener world begins with small, conscious choices!