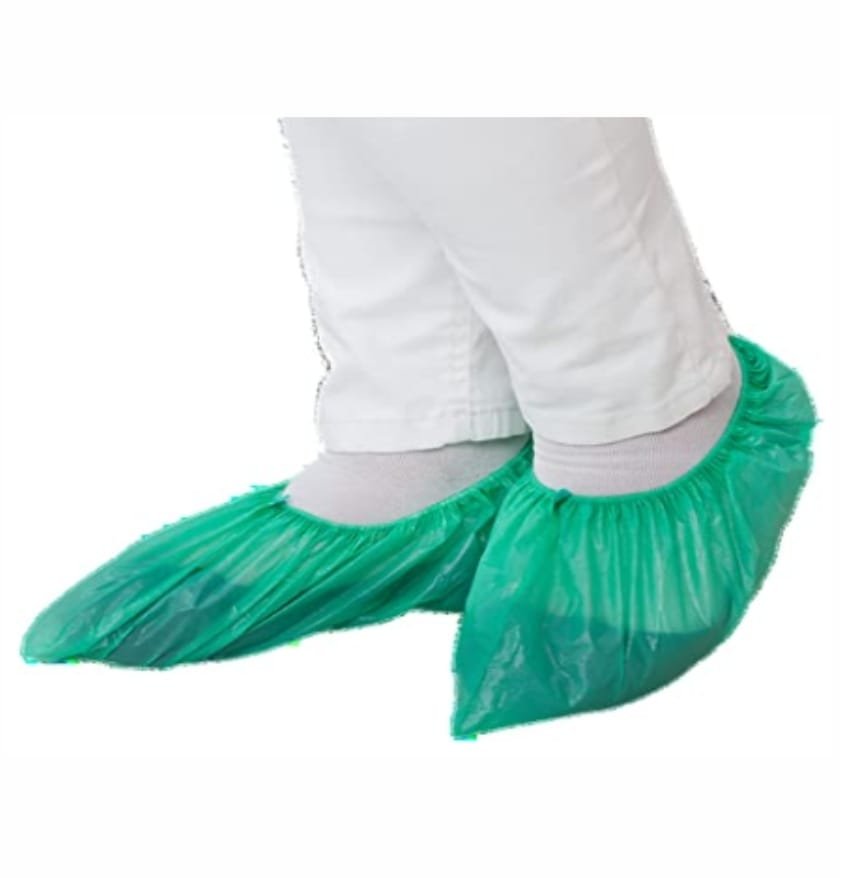 Welcome to the future of sustainable shoe protection – Compostable Shoe Covers! At Greenware, we are proud to offer you an eco-friendly alternative to traditional shoe covers that not only protect your floors and carpets but also contribute to a cleaner environment.
Join us in taking a step towards a greener future with our premium compostable shoe covers.
Our Shoe Covers are certainly crafted with the highest quality biodegradable materials. Made from 100% plant-based fibers, these covers are designed to break down naturally, leaving behind zero plastic waste. Unlike conventional shoe covers that contribute to pollution and environmental harm and our compostable option ensures guilt-free use and peace of mind. Versatility is at the core of our product. Whether you're a hospital looking to maintain hygiene or a food manufacturing unit in need of hygienic shoe covers for employees, then our shoe covers are the perfect solution. Their sturdy construction and reliable performance make them suitable for a wide range of indoor environments, ensuring that dirt, mud, and germs stay where they belong outside. We prioritize your comfort and convenience.
Our Shoe Covers indeed feature a universal design that fits most shoe sizes snugly. The elastic band ensures a secure fit, so you can move freely without worrying about slips or trips. Plus, the lightweight and breathable material prevent discomfort during extended use. Say goodbye to the guilt of using plastic shoe covers that end up in landfills for hundreds of years. With our compostable option, you can rest assured that you're making an environmentally responsible choice. Not only are you reducing your ecological footprint, but you're also setting an example for others to follow, promoting sustainable practices in every step you take. 
Why this Compostable Shoe Covers ?
Embrace the elegance of our Compostable Shoe Covers. Their natural, earthy appearance adds a touch of eco-friendly sophistication to your home, office, or business. Show your guests and customers that you care about the environment, and let your commitment to sustainability shine through. In conclusion, our Shoe Covers indeed offer an unbeatable combination of eco-friendliness, versatility, and comfort. Take the first step towards a greener future certainly by incorporating these sustainable shoe covers into your daily life or business practices. 
Together, we can make a positive impact on the environment, one shoe cover at a time. Order your pack of Compostable Shoe Covers today and join us in the journey towards a cleaner, healthier planet. Let's walk together towards a brighter, more sustainable future.