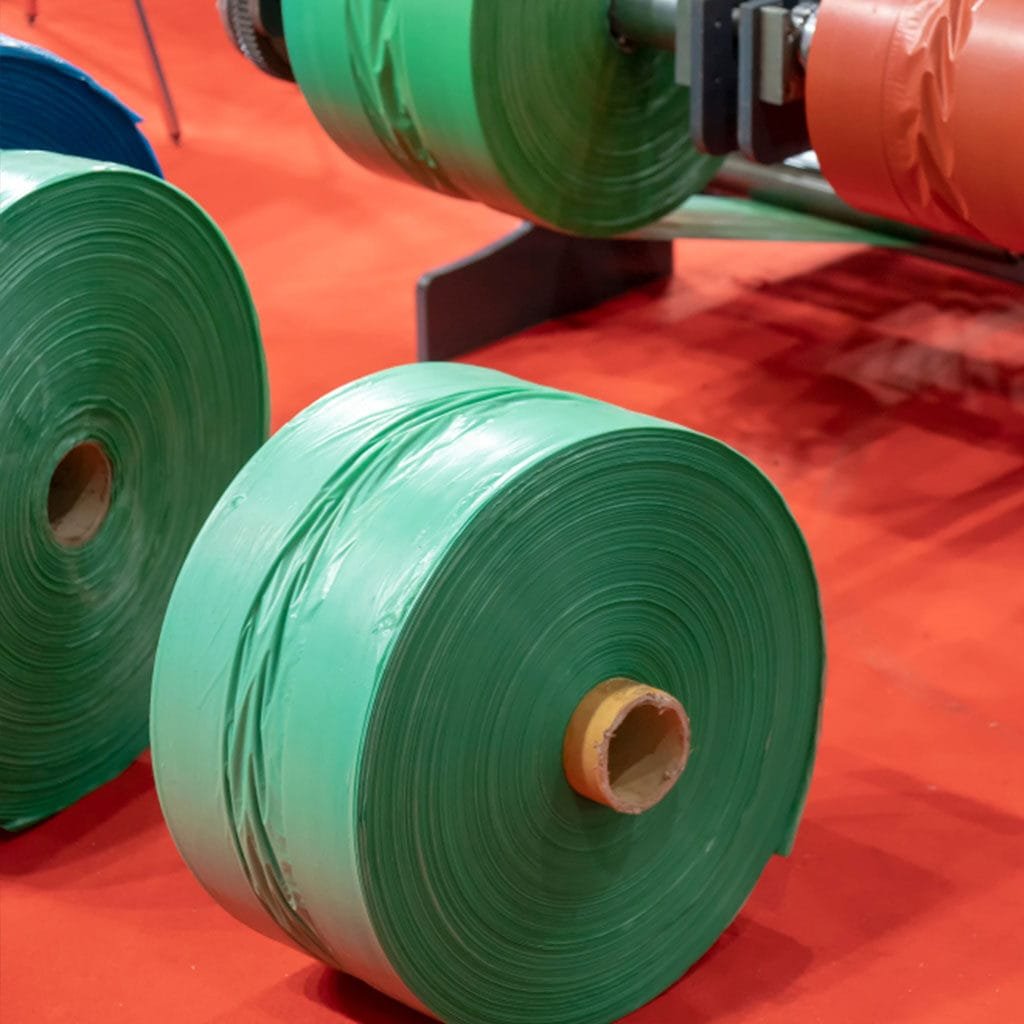 Introducing our revolutionary Compostable and Recyclable Tubular Film Roll – the ideal solution for packing and shipping that embodies sustainability and innovation! Say goodbye to traditional plastic film and embrace the greener side of packaging with this eco-friendly alternative.
Our tubular film roll offers seamless visual display without the need for additional adhesives or sticks, making it a versatile and eco-conscious choice for your business. This product is designed with the environment in mind. Being 100% biodegradable, it naturally decomposes into organic matter, leaving no harmful traces behind. Embrace the power of recyclability as well, ensuring that this film roll can be repurposed, further reducing waste and contributing to a cleaner planet. Say yes to green practices without compromising on functionality. Our compostable and recyclable tubular film roll offers exceptional strength and durability, making it perfect for safely packing and shipping your products. Rest assured that your items will be well-protected while you actively contribute to reducing plastic waste. Synonymous with eco-friendliness, our film roll is also non-toxic and free from any harmful side effects when in contact with the environment. Promote a healthy and sustainable ecosystem without worrying about negative repercussions. Seal your packages with pride and make a statement about your commitment to sustainability. Showcase your dedication to environmentally friendly practices by utilizing this compostable and recyclable film roll. With its transparent and visually appealing display, your products will captivate customers while you inspire them to make environmentally responsible choices. As an eco-conscious business, incorporating this film roll into your packaging process can significantly enhance your brand image. Consumers are increasingly drawn to environmentally friendly products, and by using this compostable option, you can attract a broader audience while reducing your ecological footprint. In conclusion, our Compostable and Recyclable Tubular Film Roll offers the perfect blend of sustainability, functionality, and visual appeal. Take the lead in adopting eco-friendly practices and create a positive impact on the environment. Make the switch today and let your packaging choices reflect your dedication to a greener future. Order your Compostable and Recyclable Tubular Film Roll now and elevate your packing and shipping practices with an eco-friendly touch. Sustainable, biodegradable, recyclable – these keywords are not just buzzwords, but guiding principles towards a brighter and cleaner world. Partner with us at [Your Brand Name] to make a significant difference in the way you package and ship your products!
Click here to know more about compostable material.